Lifted VW Sportwagen / Golf Estate w/ 27-inch all-terrain tires.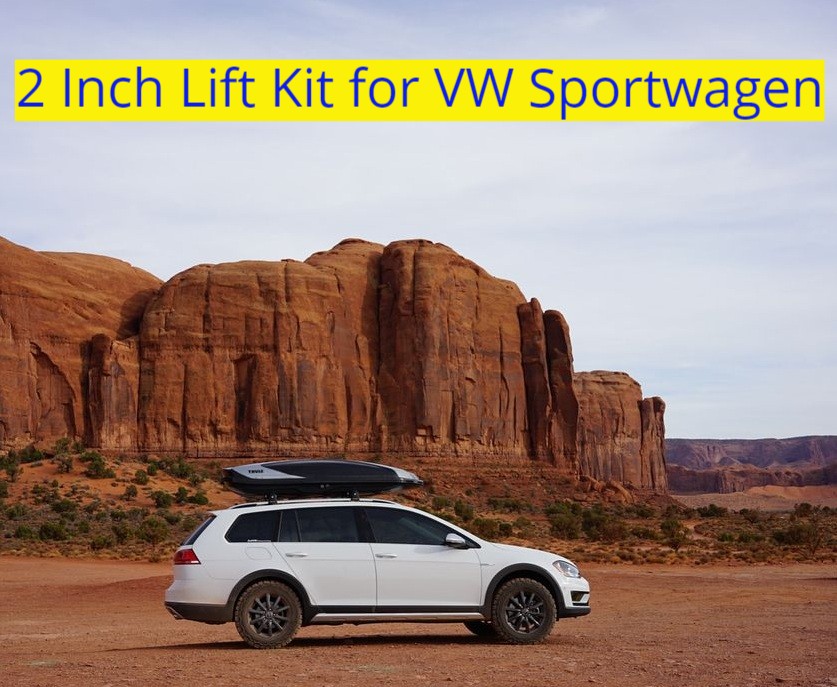 Works also for the Golf Variant, Jetta Sportwagen, Golf Wagon MK6 MK7. Best Bolt On Lift Kit, no welding, no cutting, no drilling required.
This 2.25 inch Lift Kit features a 1.25 inch Spacer kit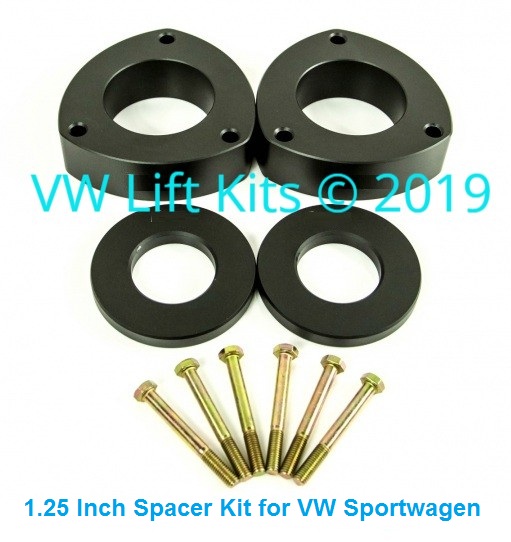 This kit will not affect the stock camber of your VW Sportwagen.
These high-performance German coils are firmer and will provide a better spring rate than the stock springs. This will help retain ride comfort, stability, control, and are designed to work well with your factory suspension components while adding height to your VW.
Aftermarket front & rear coils imported from Germany.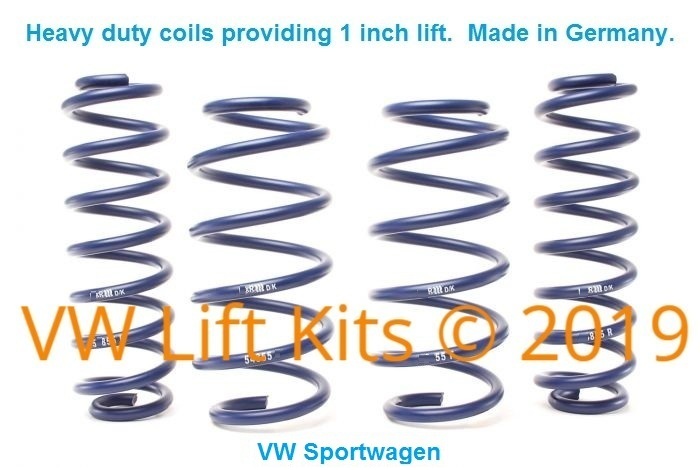 These Heavy Duty Springs are longer than stock that will never sag. Add 1 inch of Lift.
The workmanship and quality of the Bilstein struts and shocks are top-notch which leads to longer life compared to other similar stock and aftermarket shocks. Upgrading to Bilstein will mean better vehicle control and handling, and can handle multiple uses such as towing, hauling heavy loads, or easy to moderate off-road terrain. Bilstein designed these, especially for your VW. A smart investment that will give you results you can feel when you drive.
Bilstein brand front struts imported from Germany.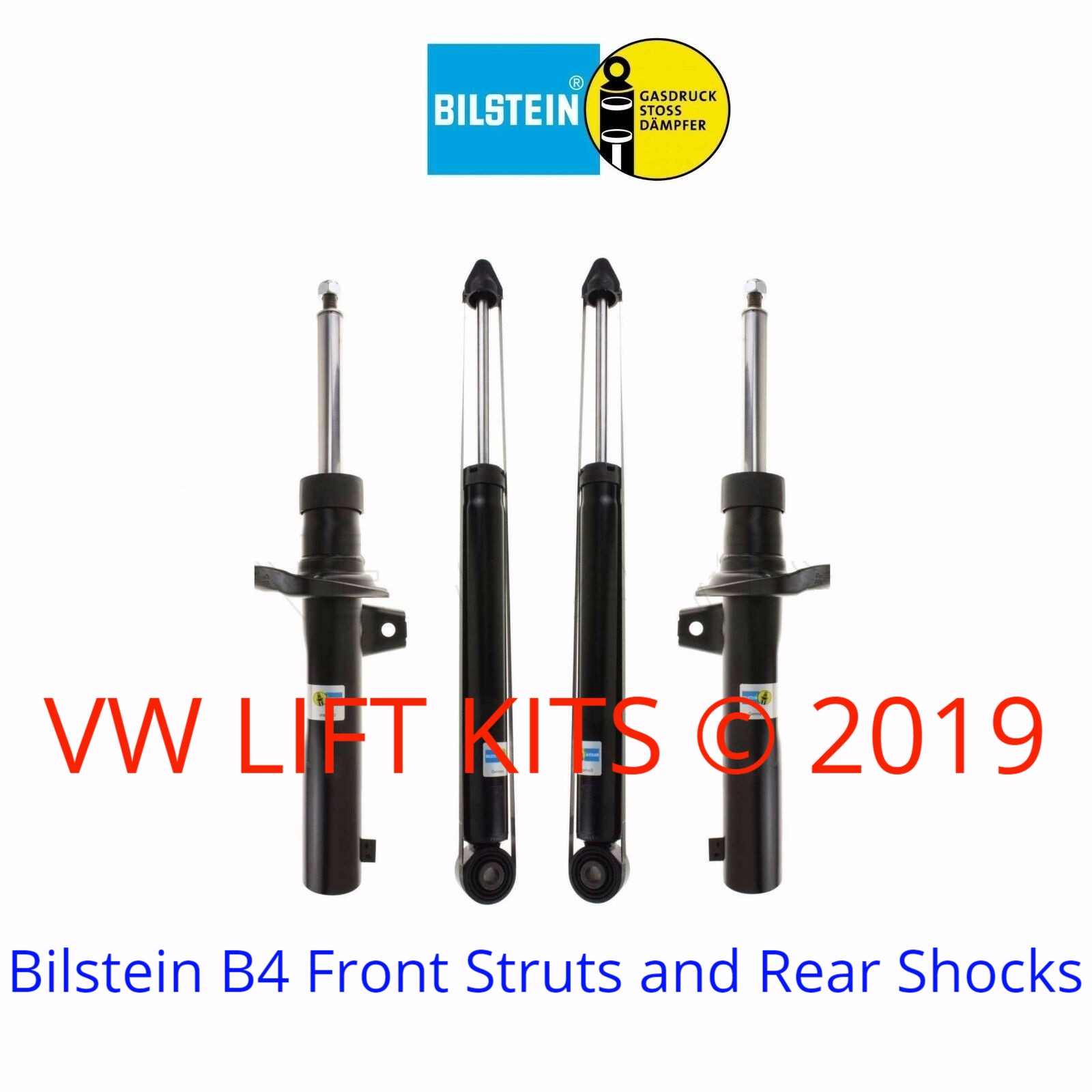 These twin tube Bilstein B4 rear shocks provide a firmer better quality ride while also helping with moderate off-road terrains.
Rally-Style Skid Plate for 2015+ VW Golf Sportwagen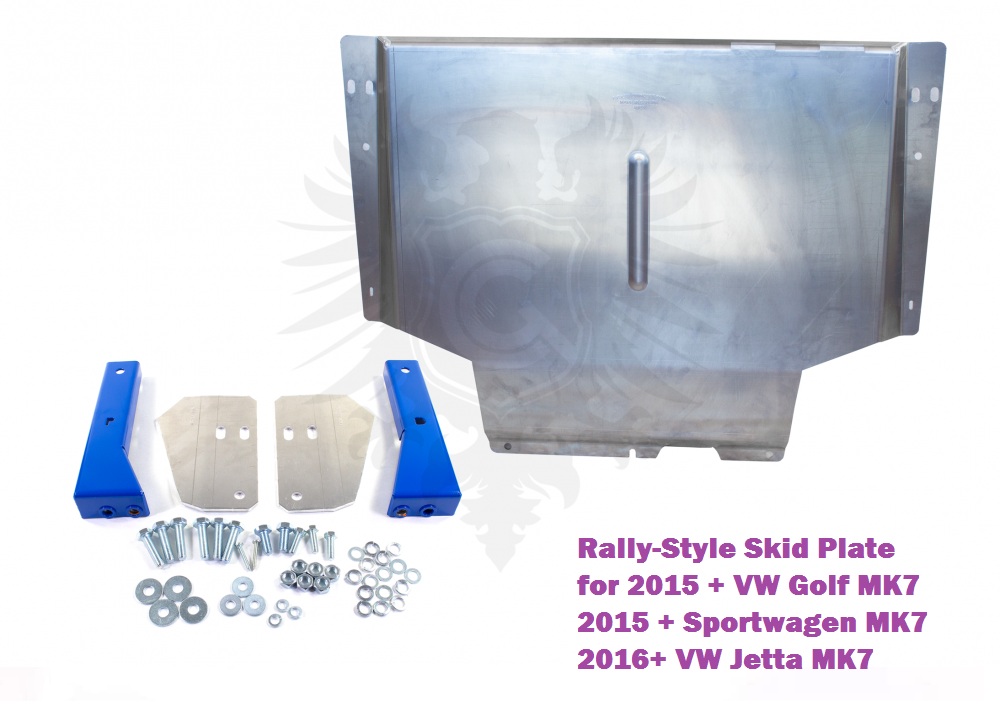 Comment from International Client on Ebay.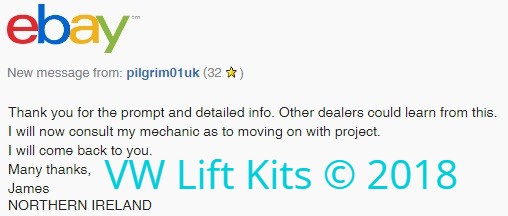 Comment from International Client about our unique International Customer Service. Selling the best bolt-on kits worldwide since 2014.
Lifted VW Sportwagen / Golf Estate w/ 27 inch tires.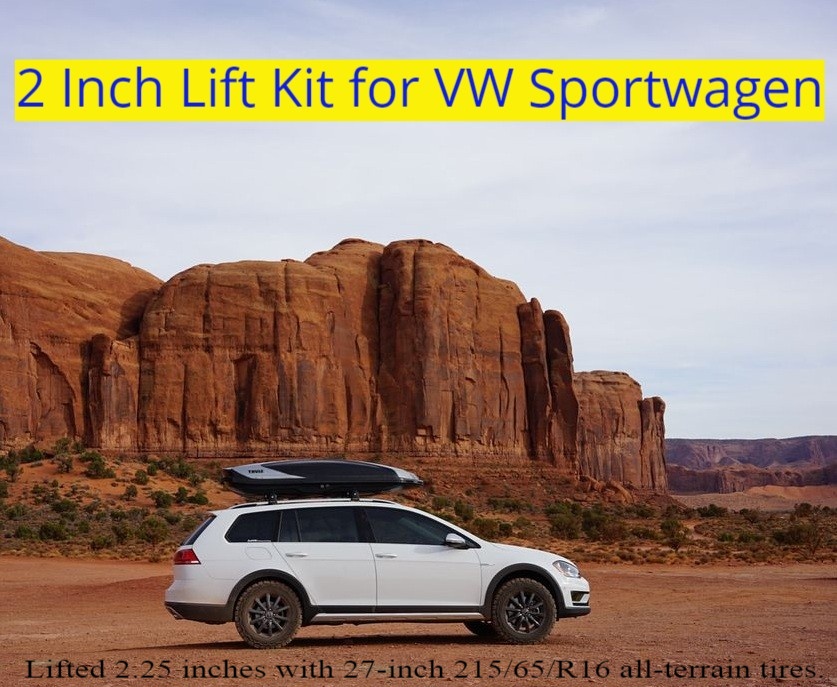 VW Sportwagen / Golf Estate lifted 2.25 inches with 215/65R16 all-terrain tires.
VW High Life Stage 1 kits for VW Jetta Sportwagen MK6 2010-2018